I wrote it years ago for Yahoo voices and and it's focusing on the fertility, boosting food, mostly for advanced women, of a man's maternal age, and I said basically, I started here by saying how I boosted fertility at age 40 and 43 and 45, and for those Of you that don't know a little background, I had six healthy girls in a row from 30 to 40 and then I had five miscarriages in a row which was devastating.
You know, but that you know that happened, that 41, my egg quality and my digestion and everything like that was starting to wane, even with good fertility which I did have it will you know Wayne because everything starts to slow down your digestive capability, your which isn't, If your digestion is, is compromised, you're not going to have as much nutritional uptake as you did when you were younger, which means your eggs aren't going to be as vibrant and envir and strong.
So I did that mostly through food, because I felt guided by that through prayer I felt guided. I was seeing visuals and gardens and bright foods, and things like that. So I started focusing on my food at the at that age too, because it's raw foods and you know plants are highly. You know bioavailable very easy to absorb and that's important as you age. I think I've said that in probably a lot of my articles and articles, it's kind of a mantra I talk about, because that is what you need is that they easily absorbed food because your digestion isn't compromised and it's a ha.
It's a holistic synergistic effect that you, you know you're you're, looking to improve so um. Also, it's a lot cheaper than fertility treatments and the doctors will tell you that you know you're going to have only a 25 % chance of getting pregnant even with their methods. But it's a lot cheaper to do this and just eat well and amp up your your your general health, so that your eggs can thrive again and then you know become pregnant successfully, so the the biggest way.
I did that. How many times do I say this folks, juicing juicing juicing, it's juicing people here, I I say in my article I say I made a habit of keeping my live food intake at around 80 %. I did this primarily with juicing interesting, provided the quickest way to get a lot of living food at once. You can just many veggies or fruits at once to amp up your life, food intake, plus it's easily absorbed, and it goes straight to work because, especially if you do not empty stomach, it will it'll be absorbed right from your small intestines very quickly into your cell Walls – and you know, which is the quickest way to get cell renewal.
You know especially well to all your body, which is going to only help your reproductive system and your eggs, so that was the biggest thing I started doing. You know on a regular basis, um sometimes twice a day. I mean I'd, throw four or five veggies and fruits together and then later on. Do it again or something these days. I only do it in the morning, but okay and then the next thing I focus on is good.
Fat. Good fat is, of course, very good. Fat is what your hormones depend on your glandular system. You know your your pituitary, which sends your follicle stimulating hormones and down to your ovaries, so that you know the follicles can start maturing and, and you know all of that all of those glands need healthy fat. You know say you want to stay away from trans fats, of course, and maybe too much meat, fat and and change your diet to a better quality fat.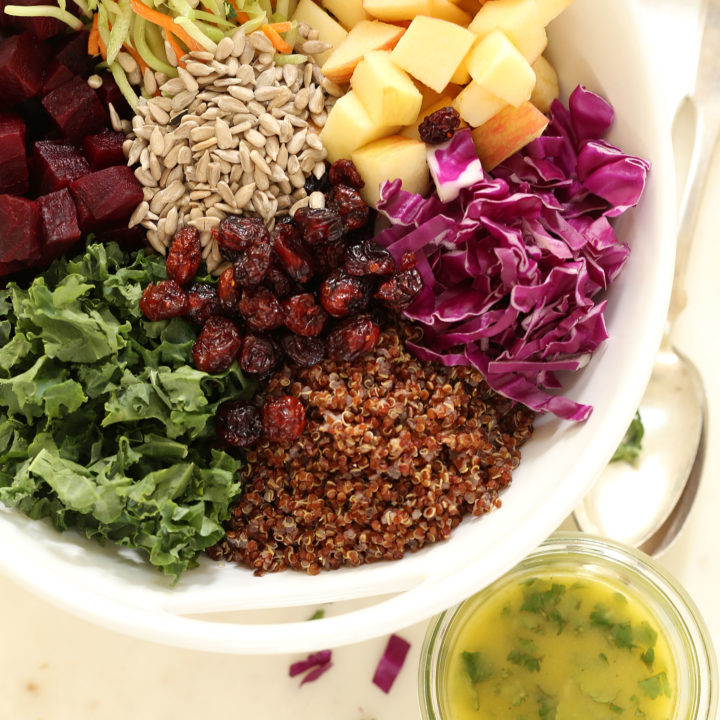 And here, in my article from back, then I say changing my diet to a better quality of fat from things like fat, flax, avocado, nuts, seeds and other whole food brought on a change in the quality of well, it's going to it help your glandular system. It's also going to help your cervix has plans in it to create the cervical mucus – and here I remember this too – it brought on a change in the quality of my cervix mucus.
It did it made it more more abundant and more pliable. You know I talked about cervix, mucus and and ways to identify your fertility and your your signs through cervix. You know just as physical changes that happen with it, as well as the abundance of fertility that it makes well. Those know that mucus is made from glands in the cervix little ones that okay, so you know good fat, will help that, along with your bio-available food through juicing, so you want to be careful.
You know like Omega fats and fish fish oils, good fat for you and you know they're, just the plant, fats and stuff nuts and seeds have beautiful fat in it. Also it's going to work with the calcium. You know the juicing is full of kallen, calcium and Meg, really bioavailable calcium's, and that's going to work really good with your fat to to amp up your glandular health, so that you know your eggs can benefit from that.
Then I talked about drinking more water. Well, along with the juicing and the good faggy drink, more water, what is that? It just purifies? You cleans out your liver, because if your livers full of impurities – and you know just a lot of muck from just living anyway, you know um or if you've been, you know if you've been abusing whatever it is food drugs. Whatever drinking waters, water, along with the juicing – and you know, the good food is just going to cleanse your liver, really good, which will keep you pure, which will then only help your egg quality.
Because it's you know enough. Full toxin and those eggs get ruined by toxins, so keeping your liver, healthy with more water, juicing and good oils will help you get that direction. Then I talked about food concentrates here. Concentrated food supplements has helped me finally achieve my menopause baby. I said when I couldn't juice or was rushed in some way and without healthy food or an ear. Juicer I'd often use supplemental food powder like source of life by nature's plus, it's a concentrated power of whoo.
It's like spinach, kale, spirulina, wheatgrass and much more. I used it often as a meal replacement. If I was on a run on the go with the kids, and I heard I'd keep some in there and I just drink it in some water and donut, or you can also use really green food drinks. You know concentrated food drinks like spirulina wheatgrass juices in dry form, if you wan na you know in powder form, if you want to, if you're going to be busy, but that was what I wanted to focus on today.
All of these superfoods that work together to create fertility boost. So with that I'm going to leave you, and I will see you next time and infertility, sucks dot-com on YouTube and don't forget to check me out on my blog and infertility sucks com. Thanks have a good week:
---