This is an awesome idea and this collab is hosted by Miranda not running away with life. This is a summer festivity, BBQ, camping, collab, that we are going to show you w w friendly adult beverages. Now I decided to give you two beverages just because I wanted to do something on the rocks and I wanted to do something blended.
So if you want to see what adult beverages that you can enjoy this upcoming summer, especially with Memorial weekend right around the corner that rww friendly, then all you have to do – is keep reading so the first summer, adult beverage that we're going to make is a Strawberry lime, vodka, spritzer. Now this is an extremely low SmartPoint drink. All that you have to count smart points for is the shot of vodka.
So let me show you what you're going to need in this recipe, so first you're going to need some strawberries fresh or frozen, I'm going to go ahead and do frozen just because I have them on hand. You'll also need a fresh lime, of course, some ice cubes, some vodka of your choice and then some seltzer water go ahead and grab your favorite glass and, let's put together our strawberry lime, vodka spritzer.
So to get started on our lime, strawberry vodka spritzer go ahead and grab out whatever glass that you want to use. This is the perfect sized glass for this recipe. You can see here that I've cut up my limes, so I'm going to go ahead and take two lime: wedges give them a good squeeze and throw them into the bottom of my glass and then I also have some strawberries. You can do fresh. You can do frozen, so I'm going to go ahead and toss those in as well.
This is where the vodka comes in, go ahead and give yourself one shot of vodka and again. This is the only thing in this recipe that has points. So this is a very low point, recipe very summery and delicious. So we've got our strawberries, our I'm in our bought cat from there we're going to go ahead and add in some ice cubes. So I like to put quite a few in my drink and then last, but certainly not least, is some seltzer water so go ahead and add some of that to your drink and we're going to give this a good stir and our drink is finished.
So I will show you the completed drink here and give you the smart points. So here is our completed drink. This looks so delicious. Look at that fresh fruit. It is fresh, it is crisp, and this is an alcoholic beverage and adult beverage for only 3. Smart points, so the only thing you have to count in this drink is the shot of vodka, so this looks like a perfect summer treat so the second summery adult beverage I want to share with you is a summer peach drink.
This is actually a blended drink and again this is extremely low points you guys. So let me show you what is in this drink so of course again you're going to need some vodka, some water, whatever sweetener that you want to use, I'm going to go ahead and use trivia, some ice, cubes, fresh peaches, a lemon and some mint. So, let's get started on our summer peach drink all right, so what we need to do for our summer peach drink is first you're going to need a blender to your blender.
We are literally going to add in our peaches our fresh squeezed lemon juice, five tablespoons of trivia, two shots of vodka, some ice and some water. So let's get everything put into our blender and then we're just going to go ahead and get it all blended up and we should have a delicious, blended, peachy, summery, delicious drink yeah. Look at that! So we're going to go ahead and pop on our lid and we're going to get this blended.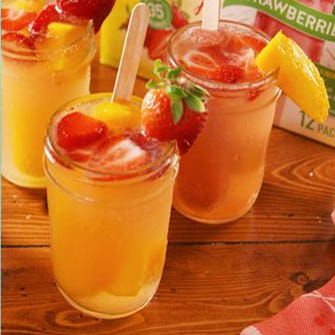 We can always add in more ice as needed, but let's get this all blended up and all ready to go. Here's our summer peach, drink, nice and blended. Look at how good that looks. This is only two servings, so this is a lot per serving. So I'm going to get this into a beautiful glass we're going to garnish it, and I will show you our completed summer: peach, alcoholic beverage and here's our completed summer.
Peach drink, look at how good that looks. It's an adult, slushie, there's fresh peaches! There is mint and look at this is a full size. Glass and again, we are only counting points for the vodka. So this is a total of three smart points for a slushie, delicious peachy summer drink. Thank you for joining me on this collab, hosted again by Miranda out running away with life, her YouTube blog and all of the other participants in this fantastic collab.
I dia are all listed down in the description box, so make sure that you check out all of the other blogs. If you visit one of their blogs, make sure you let them know that I sent you and if you came over to my blog from one of these amazing. Ladies make sure you comment down below in the description or in the comment box, and let me know who sent you over. I hope you enjoyed seeing the two recipes 4ww friendly adult beverages.
These are perfect you guys from Memorial weekend and for all of those fun weekend festivities that are coming down the pipe for over the summer. Thank you. So much for reading make sure you check out everyone else down in the description box below subscribe, hit. The notification bell go ahead and give this article a thumbs up. Definitely leave me a comment. Let me know if you're going to try one of these delicious recipes, they were both so good and refreshing and I'll see you guys all in my next article bye, guys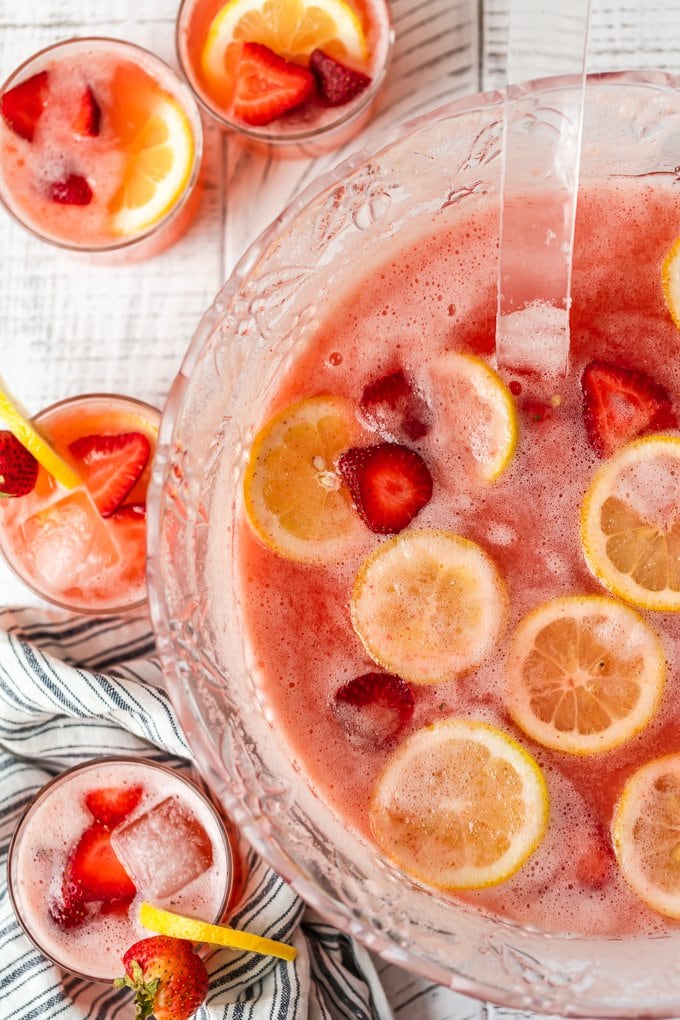 ---
I highly recommend any drink with Spunks! Awesome pumpkin seeds with a kick!