Well, we aren't going to listen, we're just going out. Well, I'm sorry! The rules in Florida is not the rules here in Ontario down on the US. It is spreading rapidly right across their country. I can't repeat that enough: go directly home and stay in your house, but take it right now, as you have to self isolate for 14 days.
Bottom line full stop, no negotiating no store no running to the gas station. Your self isolating simple as that welcome back I'm Bashi, Capello's host of power and politics and you're reading a CBC News special on the corona virus pandemic that was Ontario premier, dug for a bit earlier today. A stern message echoed by political leaders across the country stay home and self, isolate, especially to those who've returned from a trip outside the country.
Ontario has just become the latest province to order all non-essential businesses closed as governments try and slow the spread of Kovan 19. That measure will take effect tomorrow. Just before midnight a bit earlier. I spoke to Christine Elliott, Ontario's Minister of Health hi, Minister Elliott, thanks so much for making time for us really appreciate it pleasure. Thank you. Today. The premier announced Minister, that your government is ordering all non-essential businesses to close.
Can you tell us what counts as non-essential? Well, I can speak in a general sense. There will be a specific list that will be available tomorrow to the public, but, generally speaking, it is anything that is going to. First of all, keep our health workers continuing to be able to go to work, the people that are doing the lab testing and so on, and then we need to keep the supply chain open for Ontarians to be able to buy food at their lowest local grocery Store to get the medications that they need at their pharmacies and so on.
So we want to make sure that we, when we come forward with this list, we are making it available and possible for Ontarians to be able to get the essential things that they need. But for everyone else we're asking them to please stay home. Please do not go out unless you absolutely need to. Please recognize the social distancing, it's very, very important to keep everyone safe. What drove this decision, Minister? Is there a sense in your government that perhaps people are not heating, those warnings? Those asks that that you have made of them to the degree that they need to be well? We know that the vast majority of Ontarians do understand the need to follow these rules, but we have seen an increase of 78 cases between yesterday and today, we're now at five hundred and three cases in Ontario.
So it shows us that there is still more that needs to be done and so we're asking as well anyone who is returning from travel, particularly snowbirds, coming from the United States, to please a self isolate immediately upon your return to Canada. Please do not go to your local grocery store or Costco or Walmart, or a tea place else. Please go home immediately and then arrange with family to to drop food off at your door or order in food or, if you don't have anyone to help you with that.
Please contact your public health department and they can help arrange food to be delivered to you. But it is really really important for the protection of everyone that this be maintained. If you do, though, Minister believes that the vast majority of Ontarians are already heating, this advice – why do you feel like this is necessary? Because there still are situations that we are hearing about, where people aren't self isolating immediately upon their return to Canada, or they are continuing to gather in groups of 50 people or more.
At this point, we are looking at people being in very small groups. Even if you go outside, please just go out with one or two people, your partner members of your family, just because the social distancing is so important. We want to contain you to do whatever we can to prevent the spread of kovat 19. How will this be enforced Minister? Well we're asking people to do this voluntarily? We know that there just aren't enough enforcement agents out there to to follow this up, although there will be police that will be doing community monitoring and so on, but we're really relying on the people of Ontario to to voluntarily follow this.
We are all in this together and it's going to take all of us to to get out of this. So we need to all recognize that we have a role to play, that we have a responsibility to our families, but to each other to to follow all of these rules. Does that mean that if the rules are not followed, people will not face any kind of penalty? Well, there will there will, of course, be penalties in terms of fines and so on, but I think the more important thing is just for the health of everyone that we want to be able to make sure that people will self isolate.
We want to make sure that our health facilities are not overwhelmed by increases in numbers of people with kovat 19. So, of course, there will be penalties, but we are really asking people to please voluntarily follow the rules. We heard, minister from the federal government, the Prime Minister earlier today, in which he said the Emergencies Act. Invoking the emergencies act at a federal level is not off the table.
What is the position of your government where that's concerned, so that if there are these questions about whether something needs to be voluntary or not, or whether people need to be inside or working or not, that those are instead define more clearly by the federal government and People who don't follow those rules will face punishment. Where does your government stand on the federal government? Invoking that act well, we're all working together, both municipally provincially and federally? I I've been in regular contact with Federal Minister of Health Minister haidu, and so we understand that the federal government has these significant powers that we want to work with them.
If they feel that it's necessary, then of course we will follow the rules. But right now we are working very collegially, cooperatively and I think that's really important for all of the people of both Ontario and Canada to know that that we are all working together to protect the health and safety of Ontarians and Canadians generally. I appreciate that Minister, but do you think that there is that it is the time for the federal government to invoke that act? I certainly can I'm not going to tell the federal government what to do.
What we are doing right now is in the best interest of voluntary ins, that what that's what the premier has spoken about today, that's what I'm directing my attention to and, as a matter of fact, I am having a conversation later today with the the federal minister And my provincial and territorial counterparts, so we all need to work together to make sure that we we protect the health of everyone and just before I let you go Minister, a final question on preparedness or on basically the health aspect of all of this.
Your government last weekend you promised that you would be able to process the province would be able to process 5,000 tests per day. When will that be happening by well, we have increased the number of tests that we are able to do. Provincially from 2,000 to 3,000 were over 3,000 per day now. I anticipate that within the next number of days a few short days, we will be able to process 5,000 and we are looking at increasing capacity beyond that.
We do have a plan in place to do that and we are working through that every day we are speaking about that at our command table on a daily basis. We had a conversation about that this morning. The plan is working and we are steadily increasing the volumes so just to be clear for our viewers, because I know many of them in Ontario are reading. You expect there to be the processing of 5,000 tests in the next few days and then you fact that processing capacity to increase beyond that as well.
Yes, absolutely, and we know that there is a backlog in terms of cases being tested right now we anticipate being able to get rid of the backlog very shortly and then get up to 5,000 cases and then be able to test a more would you say that Would happen by the end of this week we should be able to be up to 5,000 cases by the end of this week. Yes, all right, I'm going to leave it there, Minister Eliot really appreciate your time.
Thank you very much about she. I, on Vashon Capello's host of power in politics, see more of our show by subscribing to the CBC news, blog or click the link for another article.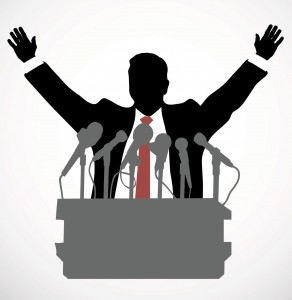 ---
Are you looking for content for your blog? See… Content is king!