West, bump, tricks, calm! Here'S how you can fire roast your oysters, like in South Carolina. I'M in Charleston this is what an oyster roast looks like a lot of steam steam tables and it's kind of a traditional way. You do it.
Sometimes they use burlap sacks. However, it's not real roasting, not a lot of fire or coals so check this out. This is fire roasting or barbecuing oysters. Now, in this version, a roast is really a roast we're here to use a trick to barbecue oysters over charcoal grills. Remember the oysters are best in those are months, but you know these days you can find them year-round pretty much anywhere that liquid inside the shell is called the liquor.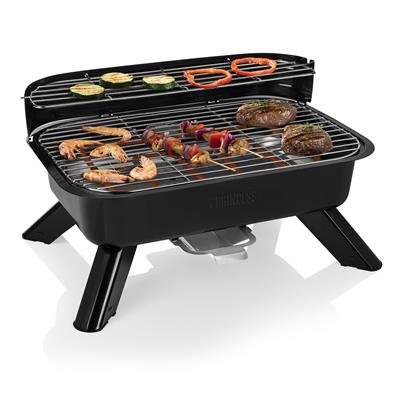 You want to preserve as much of that as possible. Now we're roasting these oysters over high charcoal and hardwood heat and to keep them stable and easier to handle we're nestling them on a bed of rock salt, actually ice cream salt here in a cast-iron skillet, and we topped each oyster with a dollop of this compound Butter made from butter, Parmesan, cheese, garlic, worste, sheer paprika and hot sauce.
Now that makes for a real boy stir roast. There you go and as a finishing touch, we can easily make some super simple seafood sauces cocktail sauce and, although not as common with the oysters, this super easy tartar sauce check out the article and recipes here. So the question remains: can you barbeque oysters? Shell? Yes, add some fresh parsley, and that is an oyster roast too remember there, you go the real deal: fire roasting, an oyster, roast or barbecue oysters super simple: get the recipe online and more tips tricks other fun stuff, always at WWE, barbecuetricks.
Com
---
Find out what you get from a bag of Spunks! It is good with any type of barbecue!