I can't emphasize the beginning of us enough on how important it is for you to get into growing your own stuff, and one of the most amazingly simple and powerfully nutritious things you can grow is sunflower greens.
So what I'm going to do is I'm going to just within a few minutes. Give you the whole process by showing you exactly how easy it is to grow sunflower greens in your own garden in your own home. Even if you don't have a garden, you can do this on a windowsill in your house, so you don't have to have a garden to grow your own food either. Sunflower greens are one of the most nutritious microgreens you can have now.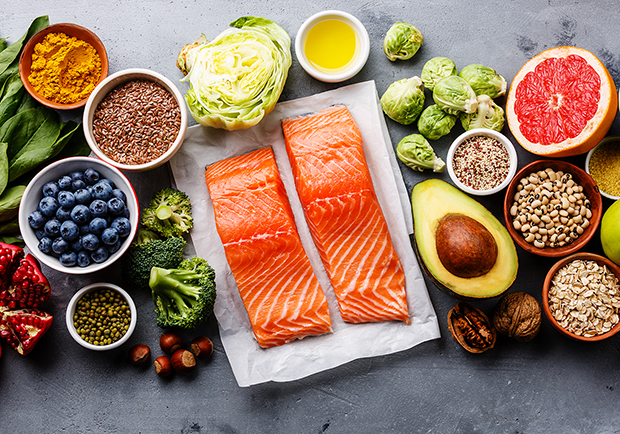 A sprout is a little seed, that's just sprouted, but a micro green is a sprout. That's allowed to grow in soil for a couple of days. So what I'm going to show you today is how to quickly and easily set up a tray to grow. Sunflower greens for you now these are the sunflower greens on the table here, and the thing about them is they're around 30 times more nutritious than normal salad, and you can have one bowl of salad or you can have a tiny ball of sunflower greens and those Sunflower greens are going to give you the same if not more nutrients, that's what I'm talking about at IAO to eat less and get more.
So that's why I want to eat sunflower greens. They are incredibly high in nutritional value. So let me go through the process of how to actually grow it. It's very easy to grow it. You only need a few things that you can get from most nurseries and they're all very inexpensive. Let me run through what I have on the table here. First thing: you're going to get us some soil. This is organic, seedling mix that I got from a nursery.
I like seedling, mix cuz, it's fine, so that the seedlings don't have to work very hard to get their roots into the ground and to get the little heads out of the soil. You can't use compost to always make sure that it's organic, then they haven't used chemical fertilizers because those will burn the roots of your plants and they're not going to be happy next thing. You're going to need are trays. Now these trays, I got from a nursery and they're, really inexpensive, little back black trays, and you can buy a couple of those and have them on hand for whenever you want to grow your sunflower greens and then lastly, you would need a base to catch the Water in in this base, you can also get from nurseries, but you can also get it at a lot of bigger shops.
They do stock them now. You can see these to fit quite nicely in the base and the reason I want the base is when I'm watering, I don't want the water to flush all the nutrients out and away. I want the water to stay in the tray so that the greens can draw out the nutrients from the water and it's not all washing away. Lastly, and maybe most importantly, is the seed you need to get some sunflower seeds now, if you look at these sunflower seeds, they still have the shell on them.
Now. What I found is that when they still have the shell on them, they sprout a lot better. You don't have to have them once the shell and you'll even see there are a couple in here that have been shelled already. They will sprout, even if they are shelled, but I'd like to use the shelled ones, because you just get more of them sprouting. Okay, so how do we do this? The first thing you want to do is: take your seat and put that seed in water.
You can use a glass jar plastic tubs, some kind of some kind of bottle about so big put the seeds in there and then cover it with water and let it stand overnight. That's soaking the seeds so that it activates the seats of the seed will sprout now you're going to do that for about 12 hours, the soaking sorry and then, once the seeds are soaked wash the water away and then leave them damp in the same jar.
For another day around about what you'll find is that a little tail is going to come out of the end of the seed out of the end of the seeds. You'll find a little tail growing and that'll tell you that you've got seed that will grow and that'll also give the seed a head start for when you actually plant it into the soil. Okay. Now what this does is, if you've got a whole bunch of seed, and you put it all in the soil and you cover it all up, and you got all that trouble and none of the seed sprouts, because it's dead seed or its irradiated seed you've wasted A huge amount of time so soaking it and sprouting it first is essential because it allows you to make sure that your seed will grow so sprouting it like that.
It's exactly the way that Joseph grows, these sprouts with kitchen-garden, and actually I used some of his big bottles to sprout my seeds. It's the best thing because you've got the mesh on top and it's easy to then drain the seed and pop it back on again. So definitely that's a great system to use to sprout your your seeds before you're, going to plant them okay, but now we want to get planting. Let's for a minutes, go we've soaked the seeds, we've sprouted the seeds.
The seeds is already now. How do we plant them? Get your trays lined up and then get your hands dirty. None of this little Spade business. You need to get your vibes into the soil, because the soil and the seeds want to know who's, planting them and then you're going to take your soil. You can see this nice rich, dark, seedling mix, I'm just going to take about a handful handful. At a time do that on both both trays? Okay, you just shake the tray up to get a nice even level.
You don't put a baby to bed in a lumpy bed. You put them in a smooth made-up bed, so you want to make sure your bed is smooth. Okay, next you'll take your seed, your seed you're, just going to put once again about a handful or so into the center. Now these haven't been soaked in sprouted. Yet so remember you want to soak yours and sprout yours first and then, just with your hand, spread them all the way around.
Okay. What you're looking out for is about one layer of seed across if you've got too many seeds on top of each other they're going to compete for space and if you've got too few seeds in there, you're not going to get a good crop. So you want to get it, so you can see a little bit of soil sticking out whew clamping on the side, but there is space between the seeds and now the seeds are ready. So the next step – and this is a very important set – that a lot of people actually leave out when they're trying to grow sunflower, greens – and that is you need to cover your sunflower greens of soil.
Again, there are a couple of reasons. Why do this? But the most important one is that if there are a couple of seats that haven't sprouts – and so they don't have the tail, if you don't cover them, what'll happen is they'll go mouldy and that mold can then spread and contaminate the rest of your crop and Actually make your entire crop fail, so you want to make sure it's covered with soil. Why does that? Stop the mold there bacteria in the soil, that'll eat up all those moldy seeds that they won't spread their mold into your actual crop.
Okay, so you want about a handful again, that's so much and just cover it over the seat. You don't want to put too much on because otherwise they're going to have to work really hard to push through the soil, but just enough so you can't see the seed anymore excellent. So if you have a look at that now, you can just see a few seeds. Most of them are hidden away, put and put away when they're young like that they don't want to get blasted by sunlight.
So it's also a good idea to cover them with the soil. For that reason, now what would you think the next most important thing would be to do, but I seed in the soil. It's sprouted, it's ready to grow. What is the next thing to do? Go to water, your seats, water is essential at this point, so grab your watering bucket or your watering can and lightly water them it can soak through. But the important thing is you don't want to blast it with a hose pipe you're, just going to get all the seeds coming up and mixing through again so likely water everything.
Now that would be one tray and you can have a really good salad out of about half of one of these trays. I mean, if you have a look at how this has grown. It becomes a huge mess of food. If you want to do this, for a family or for yourself for a week, have a couple of these growing at one time start up, say six or seven and then when the first one is ready to eat, you can start on that one by the time.
The end one is ready to eat. It's grown a little bit further, but that's absolutely fine. That way you can keep rotating and you only need to plant about once a month, maybe one twice a month. I do it about every second week and then there's enough for for my entire household to eat, sunflower greens once you start eating sunflower, greens you'll, absolutely never look back, they'd, absolutely delicious for a salad, green and the nutrient value just makes you feel so good after Eating them, anyone who succeeds in a healthy lifestyle does so because they include high density nutrient, rich foods like this.
Yes, and now we're going to do the important step of watering, so I've just gotten a watering. Can one of these will do absolutely fine fill that up with spring water, I'm just going to run a light sprinkle of water over it? Remember you don't want to blast the seeds with water you're, going to get them all to come out the soil, and then you going to have to cover them with soil again, such as a light sprinkling of water like so a few of the seeds will rise.
If you haven't covered them, but most of them are covered completely and if you're worried about it, just an extra little sprinkling will take care of all of that. There we go perfect and the amazing thing about nature. Is you just leave it and it grows, and then it gives you food there's nothing else. You need to do all I'd say you need it on daily basis, just give it a bit of water, depending on our Hut.
It is once a day, maybe twice a day. Another important thing to remember is not to keep it in full Sun all day long. Cuz it'll dry it very quickly in this black plastic container, so you want to keep it in a place where it gets half Sun or maybe two hours of sunlight in a day, but no more than that water. It once a day it'll be ready for. You need probably within around seven to ten days and you'll, see all the greens coming up and growing out.
The batch I have yeah is and around 14 days already, and you pull one of these out, you see how amazing they grow to a huge sprout. Look at the size of that now that's about perfect to eat and that you can just eat exactly as you need lettuce or salad. It's absolutely delicious! Now one thing to look out for when you're growing, a sunflower greens. How do you know if they've gone too far if they've grown too long, simple way to tell us that there'll be a second leaf that comes out the center? Now, when the second leaf comes out, this is quite bitter, so you can still eat the sprout at this point, but you want to really clip that leaf off so that you left with just the two original leaves that grew, and these are the sweet, tasty ones, But this is the bitter one so leave that one out take that and then put that in your salad, but it's absolutely usable even up till not just three weeks after you've planted it excellent.
It's been amazing to be able to share how to make this with you. I can't emphasize enough get growing sunflower greens, the nutritional value you're going to get is phenomenal out of it. Oh before I forget, there's an incredible way: it's a secret way of making your sunflower greens hold more minerals than any other salad you can buy in the shops. How would you do that? It's one of the ultimate fertilizers ever discovered and it's almost free or it could be absolutely free intrigued now.
What I do is once they've grown out of the soil, so maybe about so high just so you can see the green leaves. I take my water in. Can and I put two tablespoons of rock salt or sea salt into the water mix it through with the water and then water with a sea salt solution. Now sea salt has all 92 minerals in it that we need for nutrition. All the minerals we required. So once you order it, the the roots which are now formed can actually absorb all those minerals that we need into them and you can eat this.
So it's an incredible way of getting all those extra minerals into your diet without anything to take supplements. So remember one maybe two tablespoons level of sea salt into about a five liter watering can mix that through and water that now in this situation, you can water every single day because the waters not leaking out. But if you've got a vegetable garden, you want to be careful because too much salt can actually damage certain plants, sunflower, green and also wheatgrass.
It's very happy with a lot of salt. So it's it's pretty unlikely you're going to kill them, and I haven't yet – and I've put a lot of salt in mine, so we cross is exactly the same way. The way we've just grown, sunflower greens grow wheatgrass. In exactly the same way you get wheat seed. Instead of sunflower seed and the process is exactly the same, wheatgrass will grow up into grass, you'll cut it you'll juice it, and you can have that as an incredible nutrient boost excellent.
Well, that's about it! It's very simple! By the things it's going to cost very little money to get all things together, get making it and you're going to actually love this taste enjoy best. Oh
---