We usually think about pumpkin and pumpkin seeds when we think about Thanksgiving and he'll being, but a pumpkin seeds, especially the green ones, also known as pepitas are turning up in our cooking and in snack products and as a snack themselves.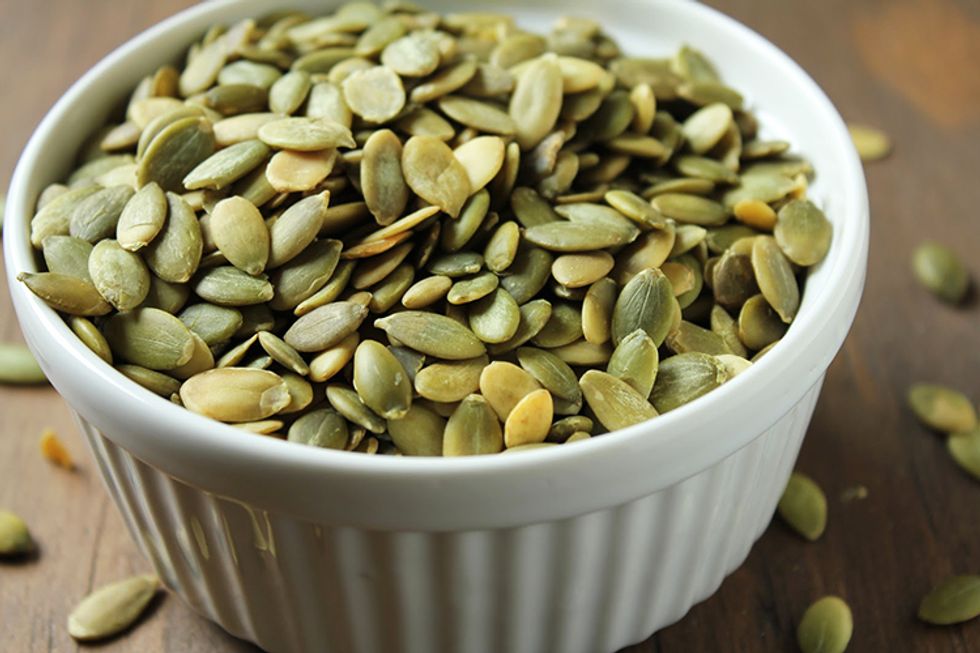 More and more frequently and there's a couple of good reasons for that, mostly it's because they're delicious they have crunch they're, pretty color and they're, not nuts. So as more and more food manufacturers try to avoid having allergens such as nuts listed on their ingredient panels. Switching to seeds, the duplicate, simply hegemony of the enjoyment experiences of nuts makes perfect sense. What does that mean for 2016 means we're going to see more and more green pumpkin seeds, turning up as garnishes on our salads and as ingredients in our snack foods and in recipients that we read online and in cookbooks? So tell me about your favorite way to use green pumpkin seeds.
Mine is in granola. I love to stir turns to green pumpkin seeds into my granola and then add that to my yogurt in the morning adds an awesome crunch and a wonderful toastiness. So tell me in the comment section below what you do with green pumpkin seeds and please subscribe to food trans TV so that we can talk again soon.
---
A new kind of pumpkin seed snack! Roasted by two men.