If you make all of your own ingredients – which is true, but you can get the same ingredients in the store to make it very simple for yourself or for parties to build your pina colada you'll start by adding two cups of ice next you'll.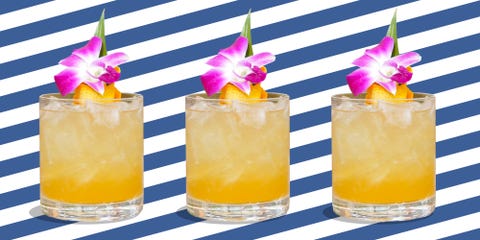 Add four ounces of coconut cream in this case, I'm using Coco Lopez there's a lot of brands out there, but this is the one I tend to go with. If I'm not making my own coconut cream next, you'll be using four ounces of pineapple juice and three ounces of rum. Put your lid on your blender and give it a blend into your hurricane glass. Pour your blended, pina colada, add a straw and for something like this, you can garnish it with pineapple.
If you have it cherries, a slice of orange, whatever you like for your party chairs from drinks, made easy thanks so much for reading and please remember to always drink responsibly, because everybody likes to make friends, but no one likes to make them in a prison. Shower. We're going to need to do another, one of that. That's perfect! No
---
I highly recommend any drink with Spunks! Awesome pumpkin seeds with a kick!