So why don ' t we build ourselves a Barbecue Randy That ' s a good idea, Paul Yeah, so we ' ve got this big old air tank. We ' ve got loads of angle iron, so we should Get to it, Randy Yeah, let ' s, do it Paul Right so the first thing to do is to build the metal frame for the barbecue Paul Right so let ' s get this frame cut Paul Right so, whilst he gets on with the cutting, I ' m going to get on with the de-scaling Paul There you go Randy Thanks mate, Randy Let ' s, do some welding Paul Hey, how ' s it going? Randy Yeah good Paul Yeah that ' s, looking sweet, yeah, very good Randy I ' m happy with that: yeah Paul So the words gone out about our barbecue, build and guess who ' s just turned up These guys over here, Randy Hey guys, Derk How you doing Tamas How you doing Paul Ok, so these guys have come to help us so me and you can go and get a rest Randy Yeah good Derk Ok: grind it down that! ' s going to look good! Paul! So now we ' ve got our 2 sections of frame clamped.
We need to weld it all together. Randy Right done, Randy So now it ' s time to work on the tank. Can you grind this weld down? Derk Right, welds off grinding's done Tamas Bit rough Derk Yeah, it was a big weld that ' s a good disc, Tamas Let ' s refine it. Randy So the next step is making an air hole in the bottom of the tank To make sure we get a nice tight fit. We need to grind the radius of the tank into the pipe Randy So the air hole.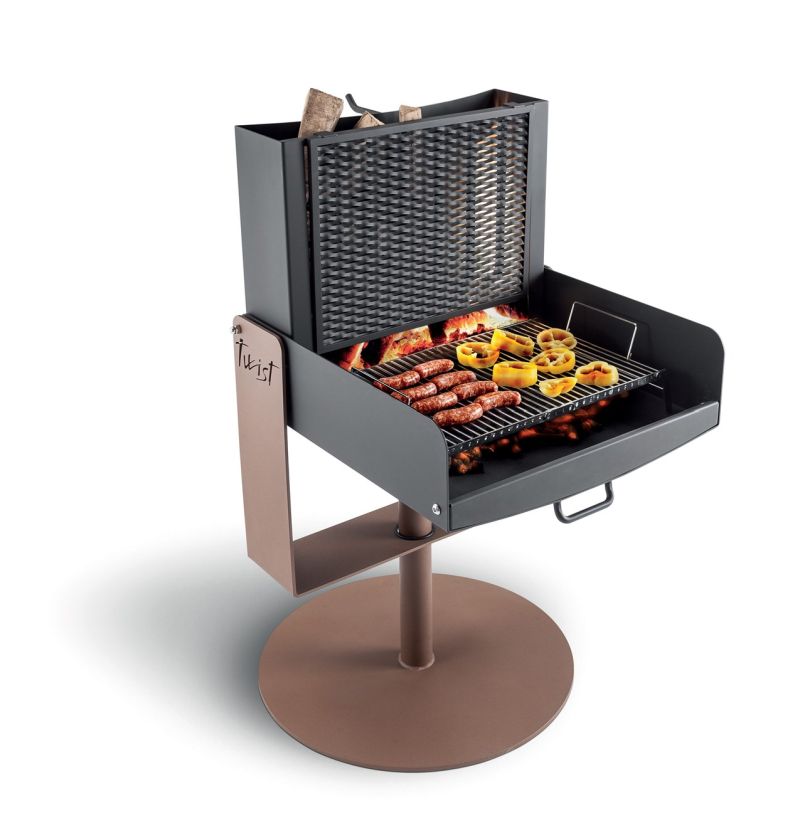 ' s done. I '. Ve turned the tank over. I ' ve marked the door for you. Can you cut the hinge side And after that we weld the hinges on and cut the rest of the door, Derk Sure, Randy? Ok, that was quick and a nice straight cut too Randy. Now we can weld the strips on the edges of the door Randy. So now that the door is done, I ' m. Going to make the chimney Paul Ok, so we got the Barbecue really coming together.
Now We got the chimney welded into place. We ' ve. Got the lid on Paul? The legs are welded to the tank Paul. So next we need to fix the temperature gauge the handles the grill rack inside and after that we ' re, going, go and blend and deburr Before we go straight to paint Paul Nice one Paul, Hey guys, I told you, the weather, was Going to be good this weekend, Randy It ' s great Tamas, It ' s.
Good right, Derk Got the BBQ going yeah Paul Come on guys, you ' re, not looking like the professional chef, Tamas It looks really nice, it looks good Paul, I know let ' s get this steak. Flipped
---
Find out what you get from a bag of Spunks! It is good with any type of barbecue!