My name is Scott, and today we're talking about food. How food affects mood these top 10 foods, that I'm encouraging you to research and to incorporate into your diet. Ask your doctor again. Do more research, I'm not a nutritionist! I'r not a doctor, just a guy who reads a bit experiments with this body and tries new things to make himself feel better.
That's all I do that's it now. This blog is all about attacking depression and anxiety from every possible angle. Seeing what works seeing? What doesn't throw away the fluff and keep all the good stuff? That's what this blog is all about. I'r not saying you're going to eat these 10 foods and feel better right away and that's put all your eggs in one basket. I'r just going to work on my diet, then that's it! No, it's not the way.
I have experienced depression, anxiety and managing symptoms. It's more attacking memory of every angle, I'm going to try these different foods. Maybe a few, maybe one to see how I feel, but alongside that, I'm going to do some therapy and then how about some medication and then how about some exercise and then meditation on the side attack it from all angles. This isn't the be-all-end-all okay. These foods are just to spark some ideas for you to do some more research and think about your diet.
That's it alright! Top 10 foods, I'm encouraging you to try. 3. 2. 1. Go number 1 whole grains. Now, there's already going to be debate in the comments. Scott whole grains isn't that gluten gluten is bad for you, isn't it if you're celiac, yes like allergic to gluten, yes and there's all these published books about how how gluten and wheat you know that book, the Wheat Belly about how wheat destroys your brain and eats Away at at your neurons and makes you gain weight well, yeah.
I could see gained weight, cuz, it's full of carbs and if you don't exercise yeah, it just turns into fat, but just just hold on okay, just hold on anything from porridge to brown, rice to rye, bread, the thing about whole grains: oh, they have vitamin b6. B12, now b12 s have been studied and proven it's some degree to help with depression. Okay, so that's one thing: n vitamin b9, the great thing about whole grains guys is they have a low glycemic index, meaning meaning, if you're going to have bread in the morning.
It's not going to spike your blood sugar levels like say a can of coke does, or glass of orange juice. Okay, the lower glycemic index means you're going to feel fuller for longer and think of just energy trickling through your blood throughout the day. So you stay full and you have that energy to maintain brain function. What happens when you drink a glass of orange juice, which a glass of orange juice can be like? Seven oranges squeezed in there? That's a shitload of sugar.
It doesn't matter if it comes from orange and it's going to rock it that blood sugar level you're going to feel home. I got jolt and then you're going to crash great thing about whole grains. Low glycemic index mean you get sustained energy throughout the day. It just trickles in your bloodstream. It's a beautiful thing. Number two quinoa spelled ke en wuah. No, that's not how it's spelt at all, but it should right come on English.
Now the great thing about quinoa and soy is it's the only vegetarian protein. That is all nine essential amino acids. It's also very high in copper, manganese, magnesium and magnesium is actually proven to help migraine sufferers. I know it's funny because my dad has suffered from migraines, since he was 20 years old and just over the Christmas break um, he had a terrible migraine where I'm downstairs.
I can hear him crying and he's upstairs two floors up and he's pounding on the ground and it lasted like 13 14 hours, throwing up the whole deal just completely debilitating now. Magnesium doesn't help that he's tried. Everything he's tried everything if you have a migraine cure for my dad and he's tried everything all types of different therapy and – and he uses a what's – it called a breathing machine for sleep apnea because he has sleep apnea too um.
Any cures. Let me know number three almonds almonds: you know what sucks about almonds, they're so expensive. Just like any now we're going to talk about walnuts in a second and and you cashews, oh my god, I realize you can't afford these things, but let's talk about it anyways. So almonds have this magical brain ingredient called phenyl alanine. I could actually google the pronunciation there and it's an amino acid and it helps the production of dopamine and dopamine.
Is that feel good um neurotransmitter, where you know you're rewarded with something and it's like? Ah, that feels good. That's why, every time you get a text or a like on your Facebook, page, dopamine surge, if you like. Ah, then, you get that tent in your pants and you're, like no just kidding. Almonds are also very high in vitamin E and also have been proven to reduce your cholesterol or the LDL bad cholesterol.
Number four is pecans, pecans and X. I know they're all expensive. I'r sorry, I'm sorry. Excellent source of vitamin e actually has 19 vitamins and minerals, also a great source of choline, the chemical precursor to acetylcholine, the neurotransmitter proven to slow down neuron or neuro degeneration, pretty cool the more neurons, the better right as long as you're. Creating those nice pathways of positivity and not overthinking bad things, and then you get bad pathways.
I don't know what I'm talking about. Number five didn't see this one coming: pumpkin seeds, pumpkin seeds, I don't like pumpkin seeds, Halloween people take them out of the pumpkin and they roast them in the oven. I don't I don't think that's great, so they put like salt or seasoning on them, but the benefits are they're very high in zinc, pumpkin, seeds and zinc is said to be used in the hippocampus, which is there for long-term and short-term memory.
The more zinc in there, the better right, eat your pumpkin seeds. They also have a very high amount of omega-3 and Omega those fatty acids. You need those for the brain, the brains, all fat. You need fat in there, sunflower seeds. If you haven't, eaten sunflower seeds before um, don't just go for the ones that are taken out of their shells already and put a bunch in your mouth. No, you have to work for them.
Okay, you get a bag spits. I have I actually have spits I have spits hold on hold on. I have spits check this out, so these are cracked pepper. Some go with the salt, some go with the plain and you get you load a bunch in your cheek anyways suck on them and you really got work for a feed. Oh yeah, there's one you're bringing to the side. Let me chew that one and then you work on the cheek. It's it's an amazing thing: avocados mmm they are delicious.
I love putting them in salad. People do the the toast and then cream cheese and avocado, that's disgusting, or am I getting that mixed up anyways? I just haven't been like salads, you can eat them on their own. You can put them in a smoothie delicious, yes, expensive. Yes, they are expensive. Everything. That's good, for you is expensive in the price of food, at least in Canada is increasing. Fresh food is increasing, fresh produce government, you got ta, do something you got ta farmers excellent job, keep doing what you're doing but like you want to eat healthy, and it's very hard to do so anyway.
So avocados very high in unsaturated fat, which increases blood flow, decreases blood pressure, great for hair health, skin health and actually wrote this down because I don't know how to exactly pronounce this. But the Aztecs named the avocado tree. Aha doh a HUAC ATL, a hawk cattle, a ha cattle or in English testicle tree, and they named it that because avocados increase your libido, so the Aztecs were horny all the time.
If your libido is a little down, you have a have a quarter of an avocado. Let's see what happens. Number eight eggs. I bet you didn't see this one coming now for those vegans, I'm sorry, I am sorry and eggs are not essential. Just like all meat and animal products aren't essential there, many healthy vegans out there eggs. You don't got to do. Okay, fish, you don't have to do. You just have to supplement and get get your omega-3s and protein and vitamins elsewhere.
Okay, but eggs, also high in choline, which we talked about tryptophan, which we also talked about, has everyb vitamin and and high in protein, and protein is essential for muscular growth and brain development, and we all know that and number nine green tea cannot stress this enough. If you don't like the taste of green tea, you can learn to love it. You can. You can force yourself to eat foods and then, finally, like it, that's what I did with olives, I hated olives.
I ate one a day for like three weeks now. I love olives. It's interesting right. You can do that. Try with green tea, try what I do with green tea. Is I steep it for so long that it gets bitter, and I love that bitter taste and after I have a cup I actually am more thirsty. After drinking it than before, but I love green tea, the cool thing about green tea has antioxidants, called polyphenols would actually regulate your glucose levels and increase dopamine, and we talked about dopamine how that's that reward neurotransmitter get a text.
Well, this time have a sip of green tea feel good, feel real good. Alright, try green tea! If you don't like the taste at first, try putting it a bit of honey, put a bit of it, put a bit of honey in there and see how you like it number ten last but not least, dark chocolate. Can you believe it can you believe it now? I just let me read this here that I printed off again doing a bit of research, I'm doing research for all of you.
Thank you for supporting the blog. Thank you. The cocoa bean was referred by the Mayans and Aztecs as its scientific name. Theobroma cocoa means food of the gods. That's amazing, very cool. Now this is interesting. There's magnesium, a lot of magnesium and dark chocolate. 50 % of people in industrialized countries, meaning US and Canada, are magnesium deficient. I don't know about that. Obviously depends on you drive, but 50 % of people magnesium deficient.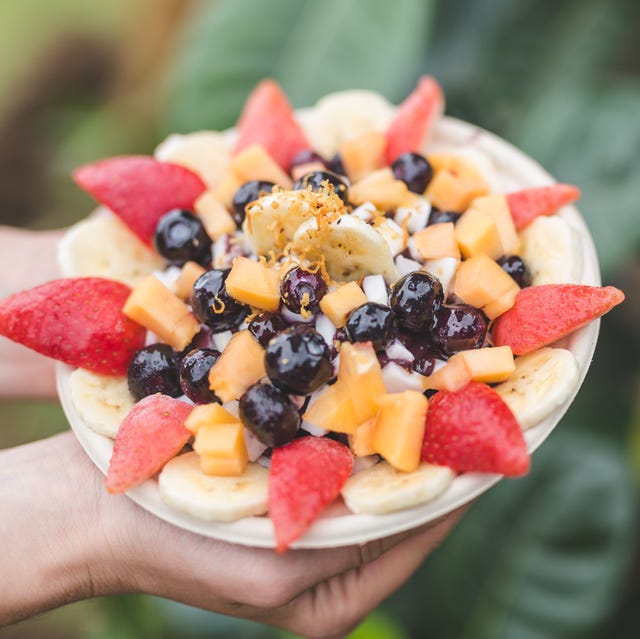 That's a little. That's a little hard to to believe that was really the only good thing about the dark chocolate other than it has those antioxidants as well and can also lower blood pressure with dark chocolate it just I don't like milk chocolate anymore. It feels too waxy and sugary. I, like the high cocoa, like 78 80 %. Those were the 10 foods that I would recommend trying. Now again, I'm not a nutritionist doctor.
I don't know a lot about this stuff. Maybe you have suggestions and research you want to share with me. Please comment below and and share some different foods that may have helped you maybe different supplements. I know we're talking about Omega 3s and B vitamins and choline as a vitamin as well. You can take please. Let me know please like please share again the point of this blog. It's sharing man sharing is caring.
It's all about spreading the word of mental health, helping each other through tough times, helping us feel better, be more content with our lives. A lot of that's psychology with the food, some of its diet and biology. That's what it comes down to brain chemistry. Things like that! So, let's, let's be nice to each other in the comments have an awesome day. Don't forget to subscribe! Take care!
---