So today I'm going to be doing a very, very requested article honestly, I've been super duper excited to film this, oh, I called you. I just said y'all, so if you aren't already subscribed to my blog, please do click the subscribe button to join my lovely family. I love you all so so much I upload every Wednesday and every Sunday.
Please do click the Bell button, because if you don't YouTube's been playing up, you know you maybe miss out one of my articles so it'll be really really nice if you could click the Buy button we've all that said, let's get on into the article today, I'm Going to be showing you how to make an iced latte and not only an iced latte but the best, and also the easiest one ever like it's so simple, quick and easy.
I didn't used to like coffee and I'm hooked now, like I love it. So much so, if you don't like coffee, try this out, you will probably like it so just stay tuned. If you want to know how to make the best iced latte over. So the first thing you're going to need is some coffee and a mason jar with just a plastic straw. I use reusable straws just because it's so much better for the environment, so you're just going to want to take two teaspoons of instant coffee and put them in your mason jar.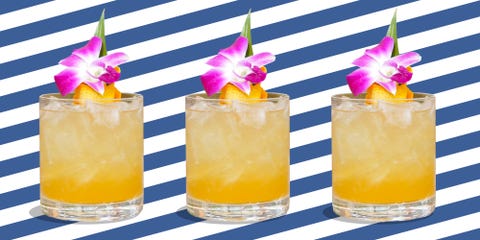 You can add more or less, depending on how strong you want it once you've done, that you're going to want to add either some syrup or if you want to be healthier, I'm honey, but I don't really care. So I'm just going to add some honey and I normally add about a teaspoon or a dessert spoon. I think this might be called about that amount. My cat is really curious. My cat is a little bit too curious, but once you've added your syrup or honey you're going to add the boiled water.
So I just add a few centimeters to the bottom read out about that. Much isn't she the cutest little cat, she's pregnant, so she's really fat. So all you're going to do now is mix all of that together and obviously, if you want your iced coffee to be a bit more sweet, just add some more syrup or honey. So now we're just going to pop this in the freezer for about 10 to 20 minutes. The reason why I put it in the freezer is just because I want to make it cooled down faster once your coffee's been in the freezer for about 15 minutes.
You just get a little bit of ice in a cup, so after I've added ice about halfway, maybe a little bit less. I will add some oat milk. If you did enjoy this article, please do give it a thumbs up. So I know that you like it and also comment something down below. Maybe let me know if you try this out and if you do try this out, please please do tag me in it on Twitter or Instagram or whatever. I always love chatting to you guys on there and yeah here are the shoutouts for today's article.
I love you all so so much and I've also got my YouTube play button. It's up there. I've actually got the YouTube letter. They sent me in front of it. So you can't see it. Let me just remove that. Are you ready you like can't even see it, but you can kind of see it. My YouTube play button. It's there guys, I'm just forever thankful for you and you all know that without you, that thing wouldn't be in my room and like I'm, not a materialistic girl, but thank you honestly.
I love it more than you and now that I've got out, I can quit YouTube so by this will be the last article you ever see. For me, jokes, I would never do that to you know thrill. You guys are the best thing. I love you all. So so much you make it possible for me to do what I love and yeah. It's been eight years, eight seven years. I think it's like it's been a minute. So thank you. I really hope you try this out now peace.
I love this town. Isn't this? Like ASMR, okay, I love you all so so much and I will hopefully see you in my next article bye. Oh one more thing don't forget to follow my socials they'll be on the screen and in the description books. Oh, my straw matches my top. Oh honestly, Here I am trying to make an aesthetically pleasing article and that happened.
---
I highly recommend any drink with Spunks! Awesome pumpkin seeds with a kick!