I would like to thank, I take this opportunity to thank the leaders of political parties who are represented in our Parliament for coming through on a Sunday to give their thoughts and express their views on the challenge that is facing the country. Right now, this is a continuation of the consultative process that we had in Cape Town, and some of the leaders had not at the time had an opportunity to speak and to express themselves and this being a national challenge.
All political parties must be seen to be working in unison, together in ensuring that we address this challenge collectively as a nation, and this has then given rise to this opportunity and after they have spoken, we will also have an opportunity to get business Leaders who we have also been meeting to also put their thoughts and their views across. We are fortunate as a nation that we've got a lot of people who mean well for the people of our country and our country.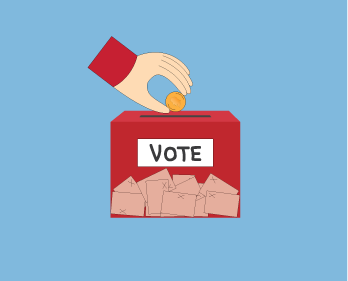 Indeed, at this trying and challenging time who want to put forward views and thoughts and also the support that they would like to give to the government, as the government is leading this very, very difficult process of making sure that we safeguard the lives of our people. From coronavirus spreading throughout the country, so I allow inter delicata, who is the new right in front of an action, Philip South Africans.
This is the time for patriotism. Patriotism is about the love of your country, the love of your people, whether they vote for you or not vote for you is irrelevant. We want the people of our country to survive and we want to add our voice to what the president announced on Tuesday. It was a decision that having been everything having been considered, the president had the mandate and support from all of us to say he must say the things he said you can see.
When you look in on Sky CNN, you look at other countries, you can see United action by the peoples of different countries and we just want to add our voice. Let us carefully consider what the president has said and let every one of us try to the best of our ability to implement in keeping with those directions. Thank you from the IFP. Thank you very much. We as the IP to support our president for Estonian services provided in this matter together, the Minister of Health and we appealed to all people of South Africa not to panic because our government has all systems in place to make sure that we respond positively to this Pandemic and our play is to Avis, an African to cooperate and to everything that the president has said that we must do and also like to appeal to every sin of this country.
Those who have domestic workers to adopt families of those workers and make sure that they've got sanitizers they've got gloves the cotton mask. That is our colony, our very small way, to make sure that together, we fight this pandemic and on to conclude by saluting our women in white, our doctors, our nurses, health care workers. Those have put themselves at the forefront of this work to protect the signal of this country.
We are together in this. It's time for us to unite as a country. God bless Africa. Honorable, sir
Kima, thank you very much on behalf of the National Freedom Park. Me, let me start by congratulating the government on the initiative that they have put together. Yes, indeed, we have serious challenges in a company and various challenges we are dealing with the matter. It has been brought to the attention of government the expectation in terms of the high levels of pricing in the country, non-compliance with a large number of people attending different gatherings, but these are matters that are receiving attention.
We want to urge all South Africans to come together as one United family while the economy is having a downturn as a result of what is happening. You can still deal with that, but if you start losing tens of thousands of our people, we cannot deal with that. So we want to urge every one of us. Let'S work together, good government. If we do not comply, we are going to be forced to have a shutdown in the country and we need to avoid that.
So, on behalf of the national freedom party, we went to thank the government and all of us here – let's work together in the interests of the company country, and I want to urge all public servants, all those that are represented in all spheres of government, to come together. United, all municipalities to ensure water is provided to our citizens. Their electricity is provided no evictions to take place currently because our people are going through a difficult time.
Thank you very much, and since our commander, in chief President Cyril Ramaphosa, issued orders on Wednesday, we have been telling the people within our structures to go out there and warn the people about this. Underneath. However, the museum believes that to succeed in combating this, this disserve virus we need to have or be guided. Our plan should be guided by three principles or more, that is first discipline, a clean environment, speed and control.
Talking about environment you, we must make sure that our immediate environs a cleaned because if something were to happen to come from those areas which are dumping sites, where you have rats which can easily carry out this virus, we must make sure that tell we Coordinate our work and send a strong message to the municipalities and also request the construction companies and those who own trucks to make sure that, during this period, we clean those areas.
Thank you. This is a time where we all need to put our differences aside and come together as a national government will not be able to destroy this virus on its own. It requires citizens to play their part. If you look at the likes of China, how they managed to get control of this virus, it is because the people play their part and they've complied with all of the regulations that were put in place by the government.
So I want to appeal to all of the citizens to listen to all of the calls to all of the regulations as communicated by the government. I merely because if the people do not act, if the people do not comply, then we are not going to win this battle, the likes of Italy. They are having a lot of people that are currently passing away because initially they undermined or they took for granted the dangers of this virus.
Let us not make that mistake in South Africans also. I want to appeal to the business community, the private sector, to also come on board, because we've seen other countries whereby the banks have reduced the interest rates, they've made payment holidays so appealing to the private sector as well to also come on board because this virus Will be able to defeat it if all of the sectors in our society are coming together from the religious community, traditional community, civic society, private sector, all of the set all of the communities in our country? And lastly, I want to appreciate the role that has been played by the religious community by adjusting to their manners of operation.
Due to the instruction of the president, I want to incur the religious community to further pray for the country and make sure that we educate the people about this virus to make sure that all of the citizens are well aware. The dangers of this virus. Would Chico any clean? I knew Kocaeli and you know the laws. Thank you. Bismillah r-Rahman r-Rahim, Mr. President, we're very proud of the swift action that you executed.
The ultimate party supports all your measures and we are ready to support the commander in chief because defend ending that pandemic, that we have we consider to be worse than a war situation. The pandemic has highlighted the inequalities in our health system, and so the NHI should be brought closer. Also, the infrastructure, especially in the rural areas we know, is hampering you from declaring a lockdown, but we hope that you will have the wisdom of Solomon and give more leadership to the country.
Allah knows best. Thank you very much. Thank you call it. Thank you very much for coming on a Sunday to give your support to the president and the government. We are now calling another group. We have just had another meeting. Thank you very much. We are now calling another group we have died. We have just had a meeting with the business as we have had from the president. We will now have Minister Patel speaking to us at that meeting and thereafter we will have a business.
Also responding. The president will remain here. The president won't say much because he has a lot on his plate for tonight, so he won't say much now, Minister Patel first thank you very much colleague and good afternoon to members of the media. Mr. President, we convened a meeting today that the president chaired it was held with a group of representatives from various business organizations like boosts the BBC BLS a Banking Association, the major insurance companies, and it was to consolidate a single approach to the economy.
To ensure that we look after the vulnerable to ensure that we take into account the needs of consumers and our people and what the meeting focused on is, we gave a report on the work that government is doing, work that we're doing in monitoring the impact Of the global slowdown on our economy because we sell goods to other parts of the world, we shared with the business community also the work that we're doing to ensure that these basic stocks of health products in South Africa that they are food and other stocks Available to our people, we provided information on the competition, exemptions and price regulations that have been published in the last number of days.
We also talked about what we can do: the support vulnerable enterprises, particularly small businesses, and and and and reach out to workers that are affected by this. I think what came out of the meeting was excellent ideas, lots of proposals and thoughts that were given, which will now be fit into the Command Council that the president will chair this afternoon and following all of that, the president will, of course, having reflected on all Of this provide a message to the nation India cause later so really what the meeting did was.
It showed enormous convergence of thinking and a real commitment to working together with a belief by the business community and government that we can see our way through that the difficult times we live through. We can do what is right for people and we have got pledges of support of collaboration of cooperation, and that was what we dealt with. Of course, a lot of the detail, his Excellency the president, will be communicating later, and I think the media will understand that these would have covered issues relating to the labor market to different sectors and so on.
So I wonder if we could perhaps just allow some of the business people also definitely the paper. Thank You, Minister Patel. The first representative of the business will be Mr. Soman. Thank you. The black Business Council, which was part of this very of grass Mattoon, fully appreciates the role that the president and his executive have played in giving confidence to the nation and in dealing with very critical issues.
There is no doubt in our minds that the sacrifices that businesses as a whole are making I'll continue to make and will be expected to make a full appreciation by the powers that be, and so as a business. We have committed to work with not only with the government but also with other social partners in making sure that Pradesh number one we flatten the curve were faced with an unprecedented sketch, let's flatten the curve, let's honor the social distance protocols and beyond that, we'll Be working together to ameliorate the hazards and the hardships that ordinary working people and ordinary South Africans are experiencing right now.
Thank you. Thank you. Mr. Simmons, the next business rep is Mr. Kingston. Thank you and thank you. President. We had a very constructive meeting this morning where we shared the work that business unity, South Africa and all businesses, including BBC business formations. Individual businesses are doing. We have created an integrated approach. We have offered our support to the president and his executive to work collaboratively with them mobilized very significant resources to look in particular the impact on health care, the labor market and obviously, economic interventions in the immediate short-term in the medium-term and over time.
Because we recognize that this is going to be with us, not just for the next few months, but the ravages of coronavirus are going to be with this country for a long time to come. Therefore, to prepare ourselves not only for the immediate future, about four key interventions taking place thereafter, and we have committed ourselves to work, as I said, on an aligned basis on all key aspects of the economy, particularly mindful of the high levels of unemployment.
The need to address SM, Emmys and Township economies, critical supply chains and other such interventions too. We can ward off the worst aspects of the economy currently. Thank you very much, minister. Thank you. Mr. Kingston, the last uh speaker from the business is Mr. Wayne Wright. Thank you on behalf of the banking association of South Africa. We would like to thank the president for the leadership that he has shown to date and continues to show him and his leadership team, one of which such leadership was the meeting that we hosted today.
I think, as South Africans, in a time like this, we can be extremely proud and confident in our banking and financial services sector, which is globally recognized around the world for its strengths. Our members and the industry is very well positioned to collaborate with businesses, our clients, with governments with our regulators, in helping the nation deal with this crisis that we're facing. We have, to date, already been working extensively through the various ministries and the regulatory bodies to ensure that we play our role, and it is a critical and significant role that we will play as not just banks best financial services companies to help our customers and broader Society in South Africa in dealing with this crisis, I can assure you we are very well positioned to do this.
We are working tirelessly our members over tirelessly, together with our regulators and the various ministries, to ensure that we achieve this. So we expressed a lot of confidence again. We thank the president at his leadership team for the work that has been done to date and we look forward to working with them over the coming weeks and months. Thank you very much. Thank you, cornets. That was the last representative of the business.
As you know, we are now going to a meeting of the National Command concerned led by the president. You'Ll also know that, after that meeting sometime in the evening, the president will speak to the nation. We would let you know at what time, but again a reminder to the media, because we will not have an opportunity to ask the president questions. You will ask us questions tomorrow, at their core, many ministers will be gathered there to further elaborate and take questions on what the president would have said to the nation tonight.
Thank you very much. Sarah
---
Are you looking for content for your blog? See… Content is king!